Children & Water

Don't Always

Mix
Swimming pools, lakes, rivers, or oceans are simultaneously appealing and dangerous. They're both a source of family enjoyment and a hazard. Through education, we help parents and kids experience benefits of water while minimizing associated risks.
Teach Your Child To Swim
Learn Supervision and CPR Skills
Use The Right Gear Drowning Is The Second Leading Cause Of Death In Children Aged 1-14
Reduction In Likelihood Of Child Drowning After Taking Formal Swiming Lessons
Percentage of African American Children Who Have Little Swimming Ability
Reduction In Likelihood Of Child Drowning After A Backyard Pool Fence Is Installed
Help your kids enjoy water without exposing them to unnecessary risks by focusing on five pillars of water safety.
Water Competency
A child who isn't a strong swimmer is at risk. Teach your child to swim from an early age.
Correct Supervision
Most drownings can be prevented by proper supervision. Learn the rules and form the right habits.
Life Jackets
Life jackets save lives. Ensure they fit your child and use them in the right situations. Don't rely on floatation devices (e.g., puddle jumpers) as life saving aids.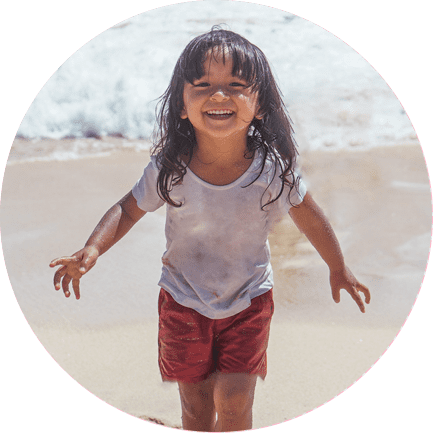 Emergency Preparation
Will you know what to do if the unthinkable happens? Equip yourself with CPR and first aid skills ASAP.
Pool Fences
Install pool barriers and check them every year in the lead up to summer.