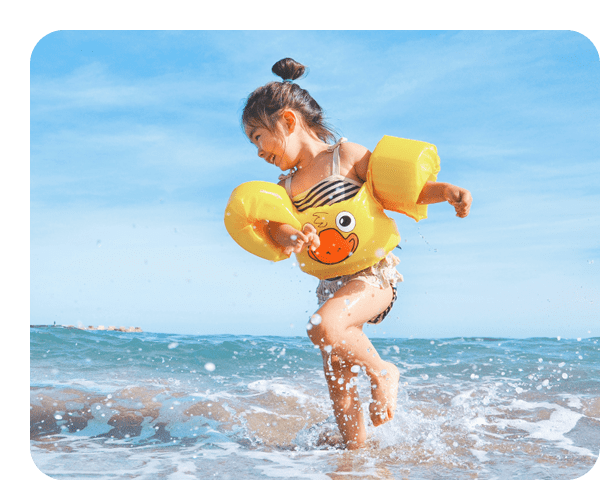 Baby Floats,

Lake Mats, Tubes

& Lily Pads
Floating devices must not be used to prevent drownings. They're NOT a replacement for life jackets! Think of them as toys and accessories that facilitate family fun on the water.
Which Type Of Float

Do You Need?
Choose a water floatation device that prepares you for your next water adventure. You'll find an option that's right for your kids's age and size.
Baby Floats

Swim Floaties

River Tubes

Floating Mats

Islands

Mum and Dads love it when we help them quickly choose the best floatation devices. The less time they spend browsing reviews, the more time they have for their kids.
I gained more essential skills by reading WHYCOS for one day than I did by browsing parenting websites for 3+ years.
Thanks for recommending the best life jackets for our boating and swimming adventures! You saved me hours of research.
I'm a busy dad who doesn't have the time to research swim schools and browse reviews. WHYCOS' recommendations have been on point.
I was so overwhelmed with so many burning questions about water safety! Reading your guides has been invaluable.